'Tis the season … to justify spending all your money on your pups! If you're anything like me, you've already dressed them in ugly Christmas sweaters, baked them doggy-safe holiday biscuits, and danced with them to "Let It Snow." Are you wondering what you can get them to make their holiday season even more magical? You're in luck! We've done the work for you and put together this awesome holiday gift guide for dogs and dog lovers alike, guaranteed to make your darling jump for joy!
Puzzle toys are my dogs' favorite toys! Puzzle toys allow your dog to explore and problem solve, which is exactly what most dogs were bred to do. As dog trainers, we recommend feeding your dog at least one meal per day from a puzzle toy. It's great for mental enrichment.
There are many different kinds of puzzle toys out there, but here are a few of our favorites!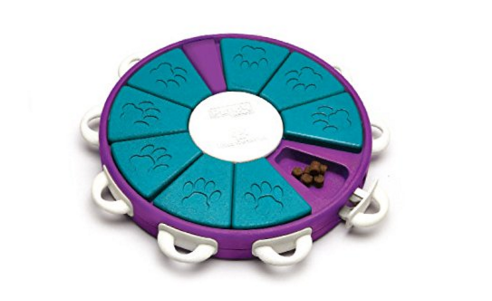 Dog Twister Treat Dispensing Dog Toy
Advanced puzzle toy by Nina Ottosson for hours of entertainment!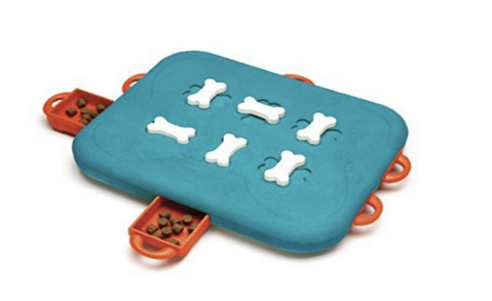 Dog Casino Treat Dispensing Dog Toy
Advanced puzzle toy by Nina Ottosson with many levels for smart pooches!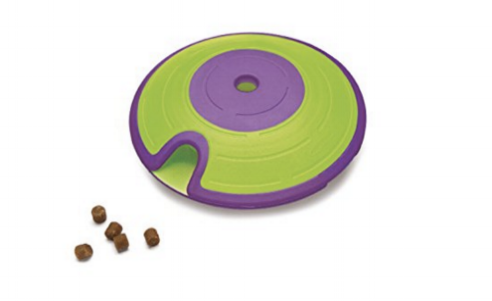 An easier puzzle toy designed for pups who prefer to use muscle by Nina Ottosson.
A fun, interactive treat ball for hours of exercise by Omega Paw!
In many ways, technology is not only revolutionizing our lives, but the lives of our pets as well! My favorite new gadget is the Treat Cam—it's a camera you set up in your home that uses wifi to connect to the app on your phone. This way, you can check in on your pets anytime you are away from home! You can even speak to them and give them a treat!
I have the Petzi Treat Cam and my boys absolutely love it.
Petzi Treat Dispensing Camera
An interactive camera that allows you to see, talk to, and reward your pets from wherever you are from your phone!
Furbo Treat Dispensing Camera
An interactive camera that allows you to see (and hear!), talk to, and reward your pets from wherever you are from your phone!
If you have a fierce chewer like my little pit bull, Ziggy Starpup, chances are you've spent hundreds on toys that claim to be "indestructible", only to find them demolished within a day (or an hour.)
While I can't promise these toys will hold up forever, I can vouch for their durability.
This ring will last your dog awhile! You'll know when it is time to replace when your dog bites through to the red inside.
This sturdy and adorable toy will give your dog hours of joy! Many dogs play with it as is, but you can also stuff it with their favorite treats!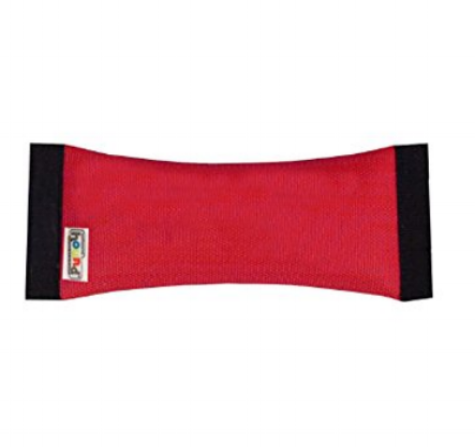 As advertised, this toy was created for powerful chewers! They may be able to bite holes in it, but it will still last!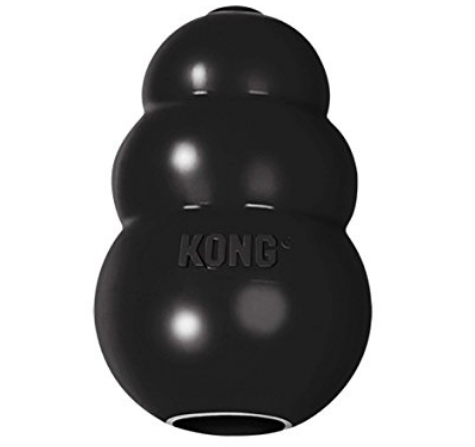 The extreme edition is for extreme chewers! Yes, it is possible for a dog to destroy this toy, but it will take awhile! Fill it with your dogs fave treats and freeze it!
West Paw Dog Toys and Products
West Paw makes a whole line of amazing dog toys made from sustainably-sourced and eco-friendly materials. I love both the Qwizl and the Toppl, which are interactive in that you can fill them with your dog's favorite treats and freeze them. West Paw toys are tough enough for the most aggressive chewer on your list and last for years!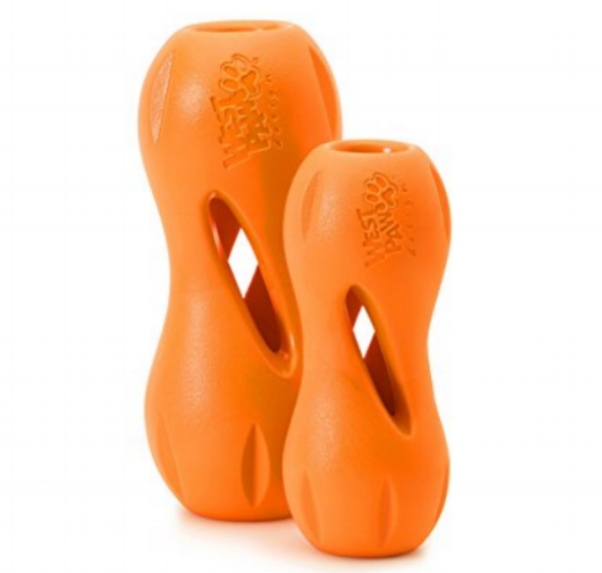 West Paw Zogoflex Qwizl Interactive Dog Toy
This is West Paw's most versatile toy! You can put a bully stick inside so it takes longer for voracious chewers, or fill it with other tasty treats!
West Paw Zogoflex Tizzi Toy
This toy is best for small to medium dogs, whose tiny tongues can fit in the treat cavity. It is durable, like all the other Zogoflex toy.
West Paw Zogoflex Bumi Toy
A fun and flexible toy, great for fetch and for chewing! It has an interactive shape and it tough enough for tug of war!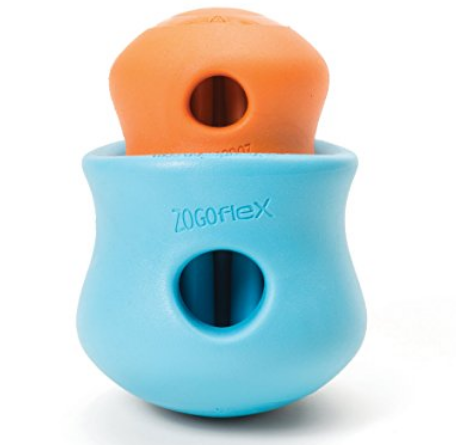 West Paw Interactive Toppl Toy
West Paw's Toppl toy is great because it holds the most food inside. I use mine almost daily to feed an entire meal that has been frozen inside.
The Flirt Pole is my favorite toy for dogs who enjoy chasing! It is basically a large toy for cats, but you can use it in the same way for dogs too. The Flirt Pole is also a great option for those who live in extremely cold or hot climates, so that your dog can still get plenty of exercise even indoors.
Remember to incorporate sit-stays into your play as it strengthens impulse control.
This flirt pole is a wonderful tool to channel your dog's prey drive into an appropriate outlet! It can be a great training tool or a great way for kids to engage with your dog in a safe, fun way.
Squishy Face Studio Flirt Pole Toy
A much sturdier flirt pole for those of you with large or strong dogs. You will get many, many hours of fun with this toy!
Safe Chewing Options for Dogs
Chewing can be very soothing, so providing your dogs with safe chewing opportunities is essential. I recommend giving one frozen Kong dog toy or Westpaw dog toy per day. You can fill it with an assortment of ingredients like: yogurt, Answers raw cow's milk kefir, peanut butter, pumpkin, veggies, blueberries, their food, etc. Or use other chew options like dental chews, antlers, raw marrow bones, bully sticks, Nylabones, and Benebones.
It's important to provide your dog with safe chewing options and those options might look different depending on your dog. Always supervise when they are chewing on a bone to prevent injury. Avoid rawhide as they are dangerous and toxic.
Premium Split Elk Antlers For Dogs
Antlers are a wonderful, clean, and long lasting chewing option. Pro tip: Dog tend to like the split antlers better as they can smell and taste the marrow.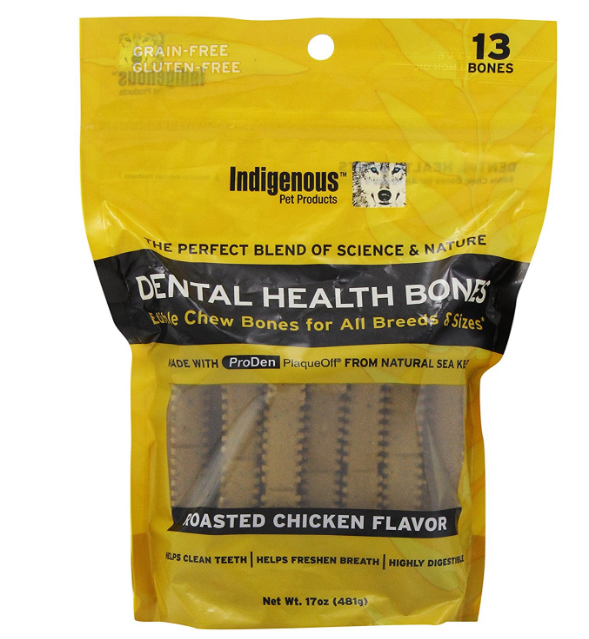 Indigenous Dental Health Bones for Dogs
These highly digestible chews and safe, healthy, and clean your pup's teeth! For smaller dogs, simply break it in half!
Last but not least, a wonderful present for your pup (and you!) this holiday season is training! With positive reinforcement based training, you can learn how to clearly and effectively communicate with your fur baby, creating a wonderful bond based on trust and respect. It can also be LOADS of fun! In a group dog training class class, you and your pup can learn a long side others.
Of course, group class isn't for everyone, and working with a private dog trainer is a fantastic option. With private training, you can work one-on-one with a professional animal trainer on a variety of behaviors. Whether you have an anxious rescue pup, a brand new puppy, a bored adolescent, or just a dog who wants to learn, we are here to help!